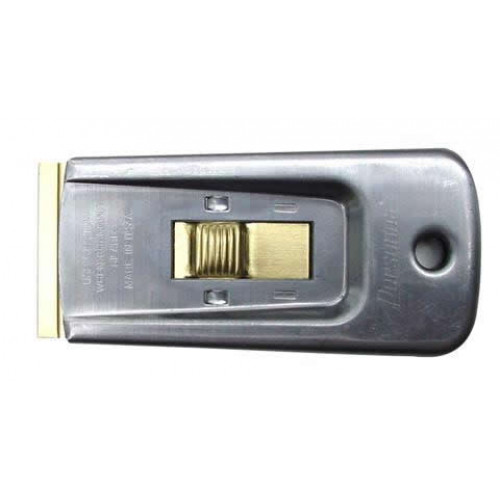 The Personna® Heavy Duty Metal Window Scraper A02P features a high quality metal body with three positions carrier for safe scraping on different applications. This single edge blade scraper's grip works in any solvent, like acetone, paint stripper and more. No matter what the project brings, the pro painter will find this window scraper their tool of choice. Remove decals from windows and windshields, remove paint from glass and clean any hard surface.
Diplomat Blades (Aust) Pty Ltd was established in 1972 and is a family operated business. Diplomat is an exclusive direct importer throughout Australasia, New Zealand, and numerous countries all over the world. Diplomat Blades represents manufacturers in the U.S.A., U.K., Germany, Japan, South-East Asia and is able to source a vast and diverse range of products and access the latest innovations worldwide.
Their range of products include industrial blades, razor blades, cutting knives, small hand tools, carpet and flooring accessories, machine knives, measuring tapes and an extensive range of safety products consisting of safety knives and HexArmor safety gloves. Diplomat also offer custom designed products and our products are tailored to suit all customers. We offer convenient hangsell products for retailer, private label products and bulk stock for trade users.
Personna Heavy Duty Metal Window Scraper