ProChoice V9 Vented Hard Hats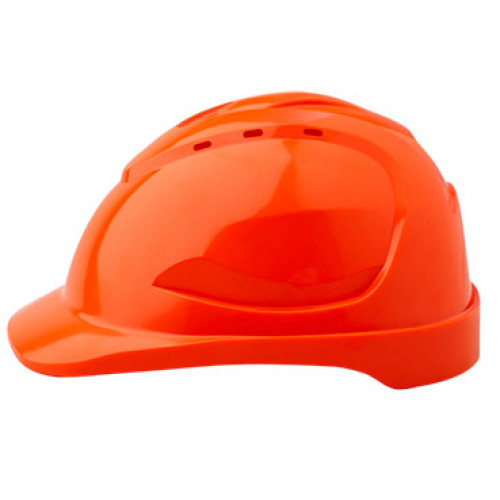 A Revolution in Head Protection that will Rev Your Engine!
After years in development, the ProChoice Safety Gear V9™ Hard Hat challenges traditional head protection with a hot looking, low profile, ergonomic design that won't make you look like you're wearing a "skid lid". Certified to AS/NZS1801, the V9™ does not sacrifice safety standards or performance for good looks. The nine strategically placed air vents and harness cradle encourage air flow, greatly reducing your chances of "blowing a gasket".
9 Points of Ventilation for Increased Air-Flow
Low Profile, Lightweight Design
Easy locking system for fast on/off application
Webbed Harness cradling system to ensure correct hat position and promote ventilation
Angled Peak deflects rain from wearer in extreme weather
Built in sweat band for added comfort
Approvals: AS/NZS 1801 - SAI Global Certified Lic 20500
Available in 9 Vibrant Colours: Yellow, Fluoro Yellow, Red, Orange, Blue, Green, Black, White, & Fluoro Watermelon
Impact resistant ABS Material
Sold Individually
Carton Quantity - 20

Paramount Safety Products is the name behind the ProChoice brand of high quality Personal Protective Equipment (PPE). Paramount Safety Products was founded by the late Rob Bird in 1992 and has offices and distribution warehouses located in Sydney, Melbourne, Brisbane, Adelaide and Perth.
In 2004 Parmamount Safety launched the brand ProChoice Safety Gear. Using feedback from their customers, the ProChoice Safety Gear range has continued to expand to meet their requirements. Where applicable, all items in the ProChoice Safety Gear range conform to Australian Safety Standards, which are amongst the most stringent in the world.