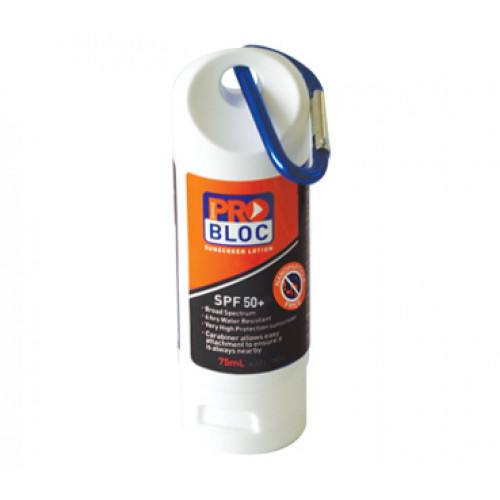 SPF 50+ with Aloe Vera & moisturising Vitamin E
4 hours water resistant
Flip top tube with carabiner clip
Sold Individually
Qty/Carton -12

Paramount Safety Products is the name behind the ProChoice brand of high quality Personal Protective Equipment (PPE). Paramount Safety Products was founded by the late Rob Bird in 1992 and has offices and distribution warehouses located in Sydney, Melbourne, Brisbane, Adelaide and Perth.
In 2004 Parmamount Safety launched the brand ProChoice Safety Gear. Using feedback from their customers, the ProChoice Safety Gear range has continued to expand to meet their requirements. Where applicable, all items in the ProChoice Safety Gear range conform to Australian Safety Standards, which are amongst the most stringent in the world.
ProBloc SPF 50+ Sunscreen - 75ml Carabiner