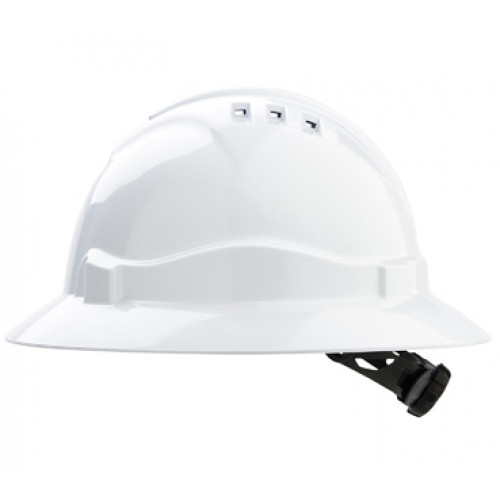 Lightweight

Full-brim hard hat features extended brim over the neck and ears, helping to reduce the amount of harmful UV radiation from the sun

The brim is slightly shorter in the front, allowing good upward vision

Individually packaged

6 point Ratchet harness

Air vents and cotton sweatband prevents perspiration buildup, all round peak for added protection

Available in White, Green, Red, Yellow and Orange

Sold Individually

Qty/Carton - 20
Paramount Safety Products is the name behind the ProChoice brand of high quality Personal Protective Equipment (PPE). Paramount Safety Products was founded by the late Rob Bird in 1992 and has offices and distribution warehouses located in Sydney, Melbourne, Brisbane, Adelaide and Perth.
In 2004 Parmamount Safety launched the brand ProChoice Safety Gear. Using feedback from their customers, the ProChoice Safety Gear range has continued to expand to meet their requirements. Where applicable, all items in the ProChoice Safety Gear range conform to Australian Safety Standards, which are amongst the most stringent in the world.
ProChoice V6 Full Brim Hard Hats